We've updated our purchasing process so now you can request a quote and complete your purchase without waiting on us!
How To Request A Quote:
1. Start at https://www.pixton.com/edu-quote
2. Fill out the form.
3. Wait for the quote to arrive to your email, it usually takes about an hour.
4. Quotes are valid for 90 days. After that period, you'll have to request a new quote.
How to Get A PDF Of Your Quote:
1. Open the email you received with the quote.
2. Click "Download this Quote as a PDF."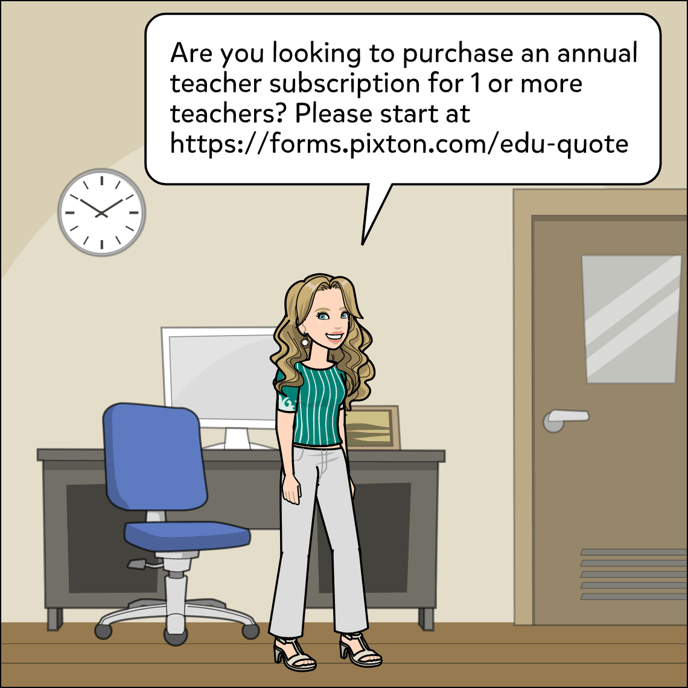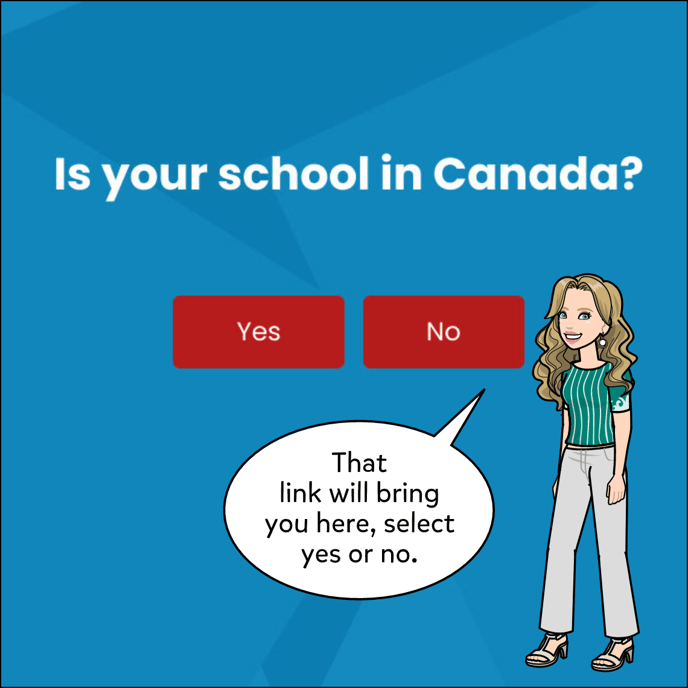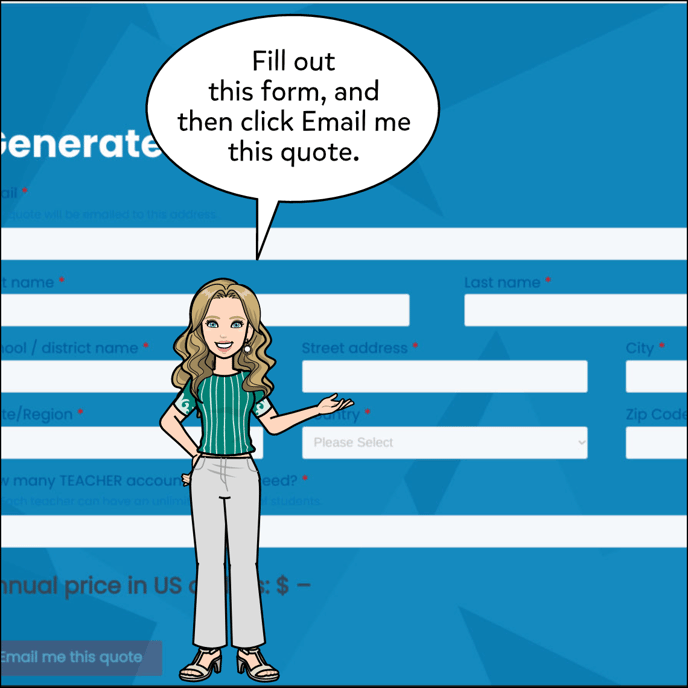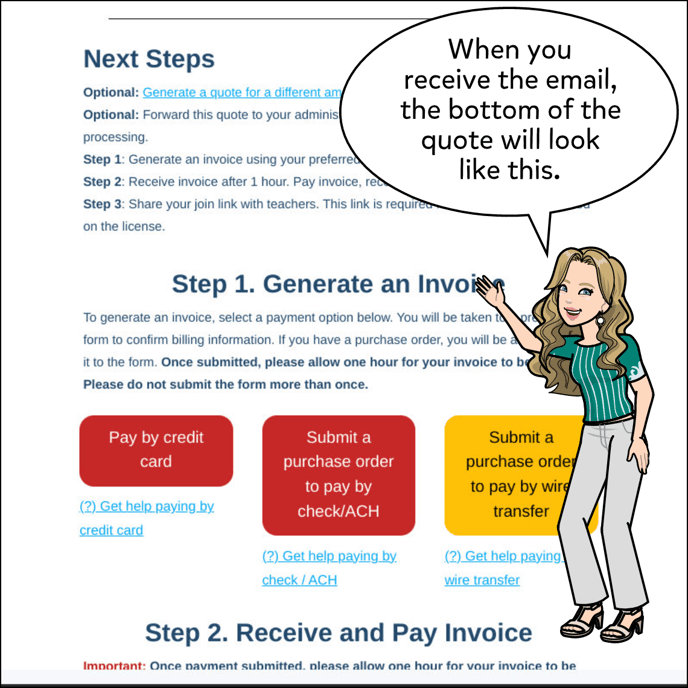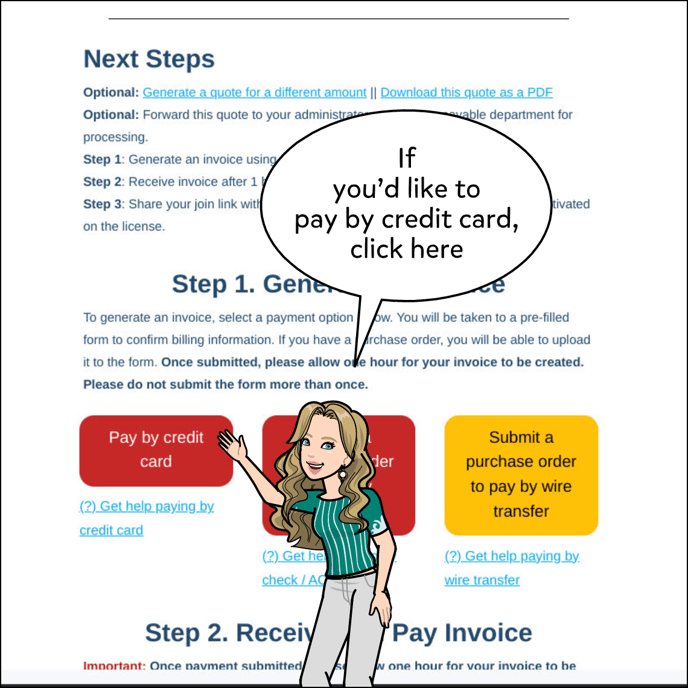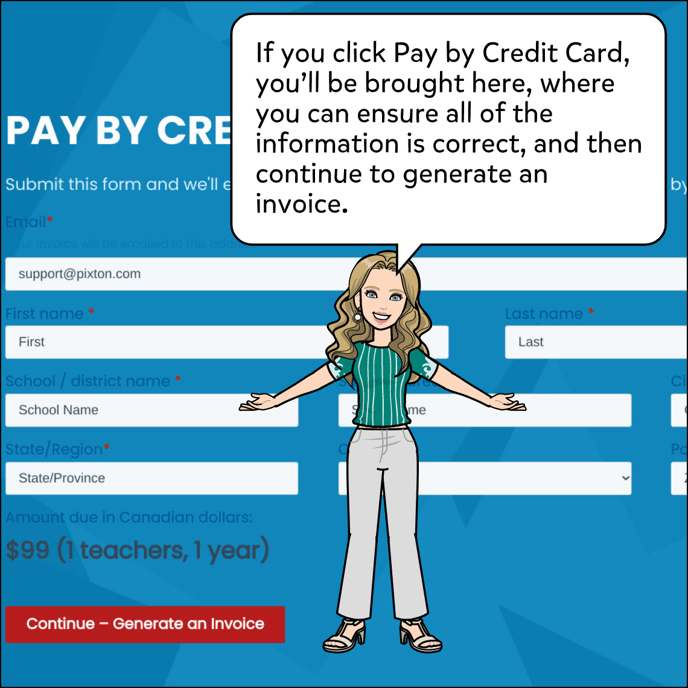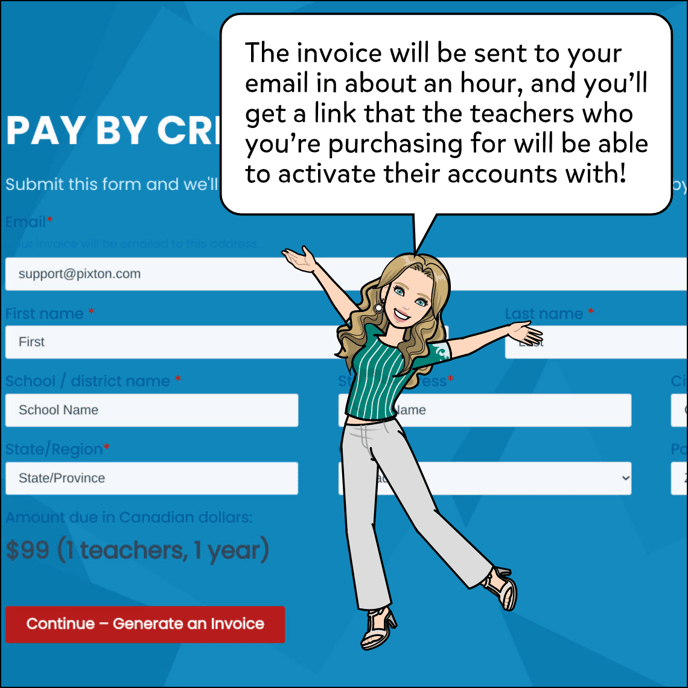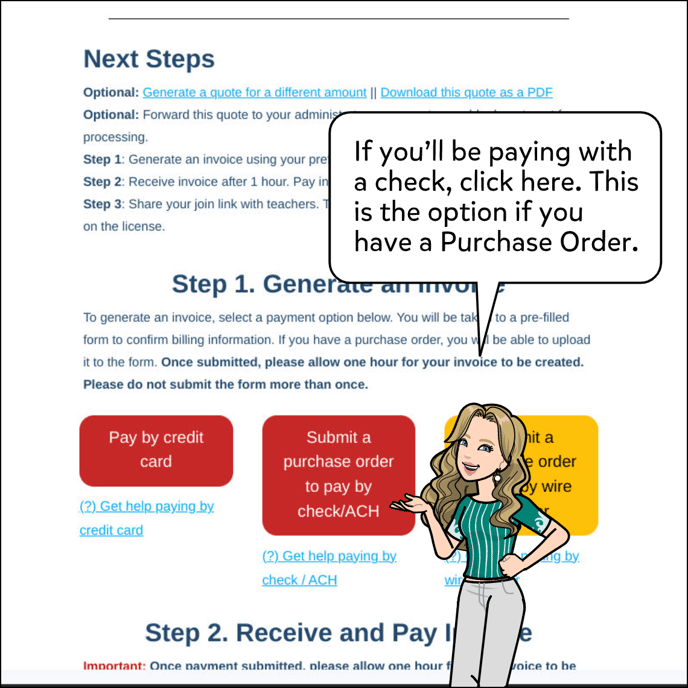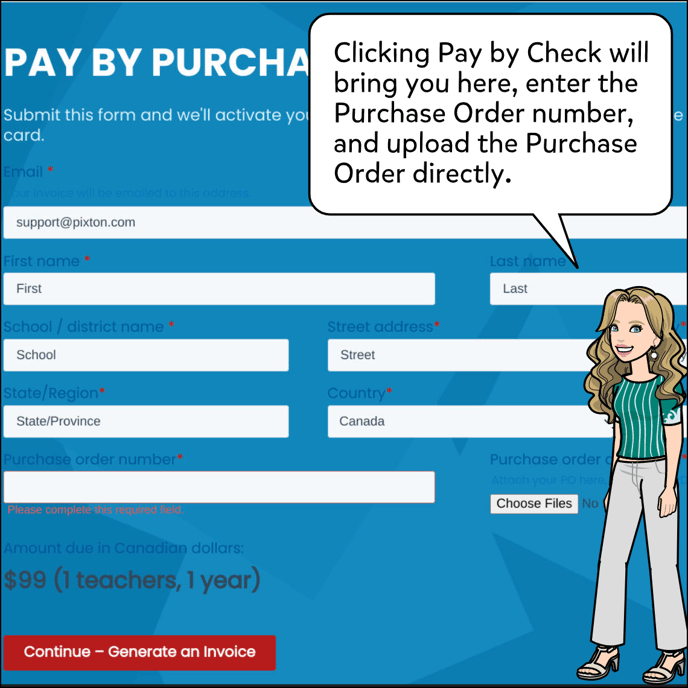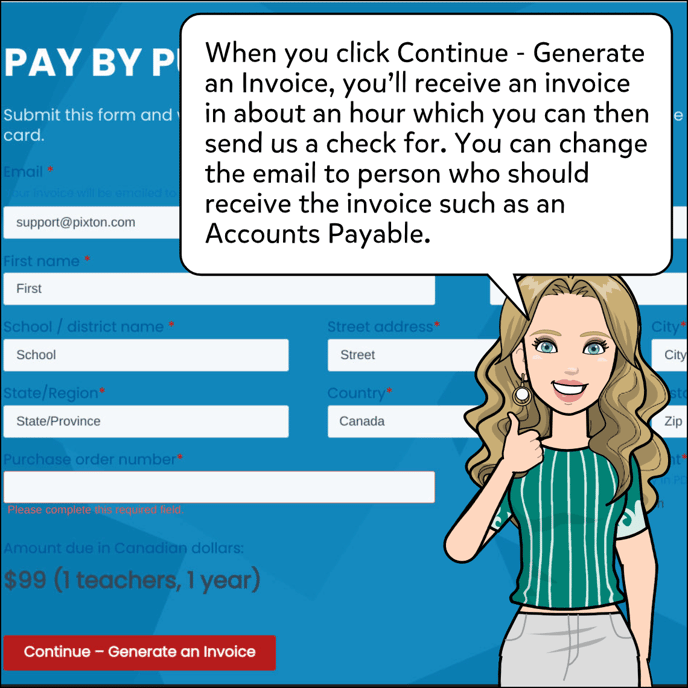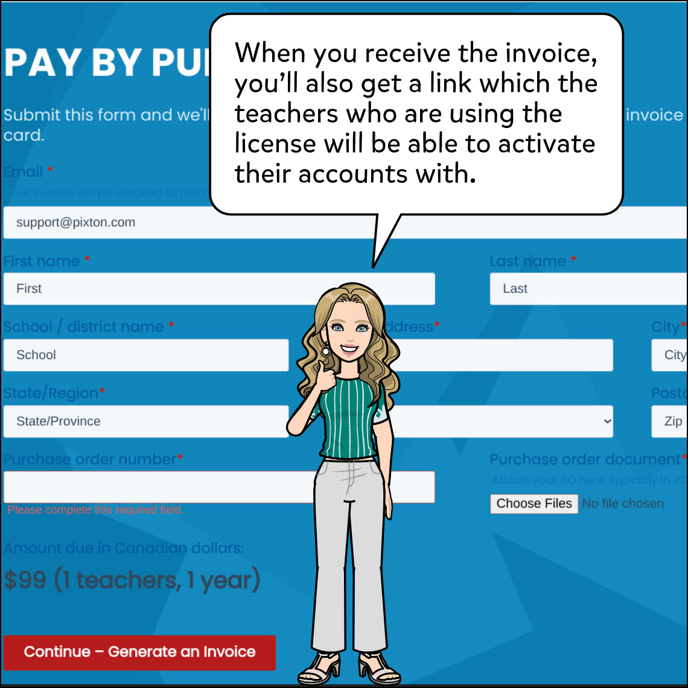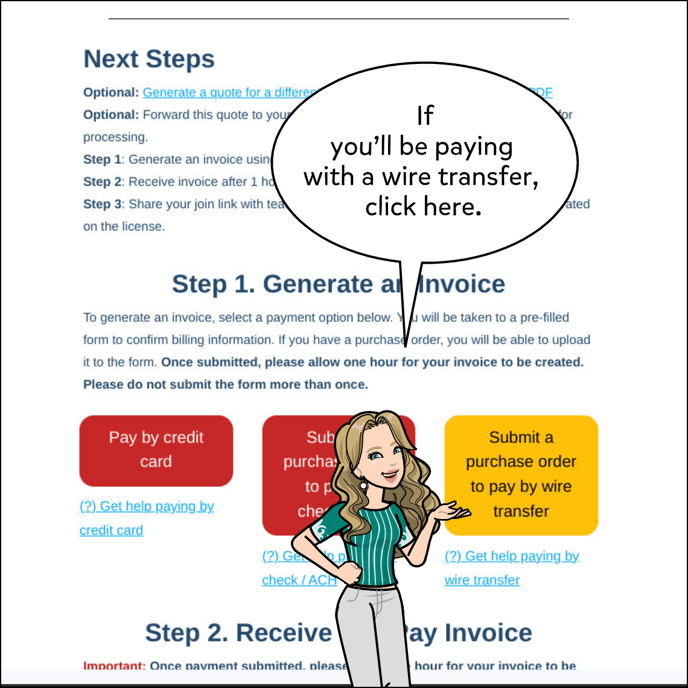 How to Download a Quote as a PDF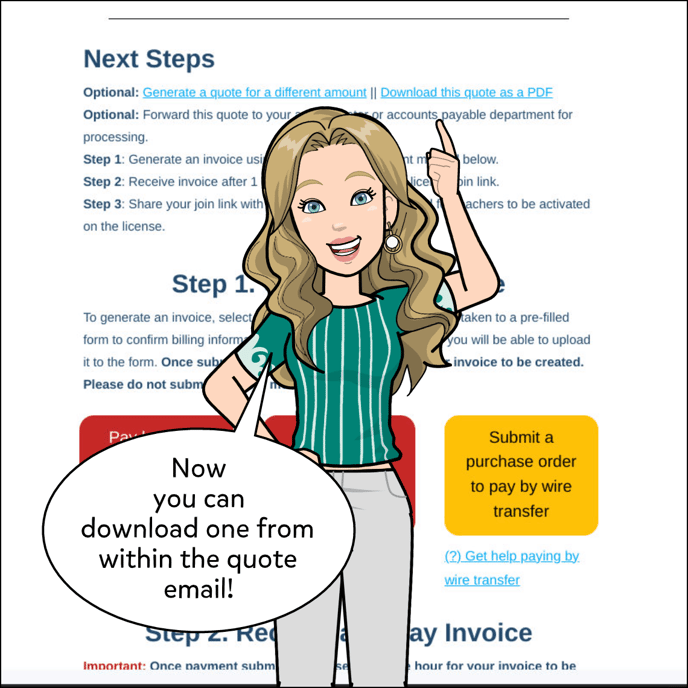 For instructions on completing your payment with a credit card please see:
How to Pay A Quote By Credit Card
For instructions on completing your payment with a check please see:
How to Pay A Quote With A Check
For instructions on completing your payment with a wire transfer please see:
How to Pay A Quote With A Wire Transfer