How to login to Pixton in French or Spanish
Users may easily log into Pixton's French or Spanish site by following these instructions:
Les utilisateurs peuvent facilement se connecter au site français ou espagnol de Pixton en suivant ces instructions:
Los usuarios pueden iniciar sesión fácilmente en el sitio en francés o en español de Pixton siguiendo estas instrucciones:
1. Start at https://www.pixton.com/
Empieza en https://www.pixton.com/
commencer à https://www.pixton.com/
2. Click French or Spanish.
Cliquez sur français ou espagnol.
Haga clic en francés o español.
3. Log in to your account.
Ingrese a su cuenta
Connectez-vous à votre compte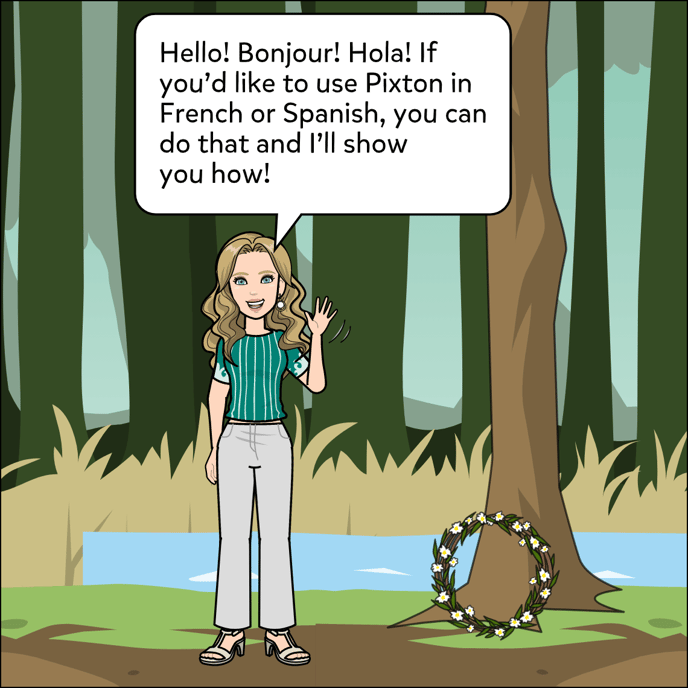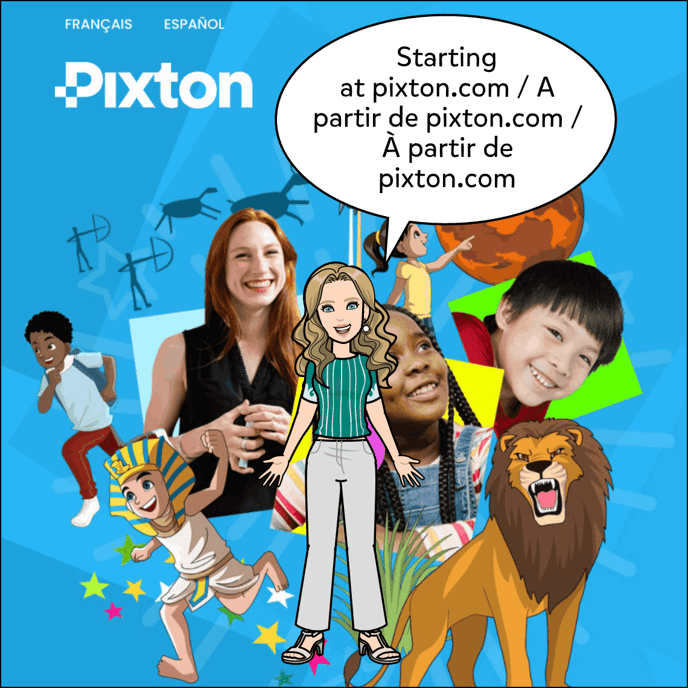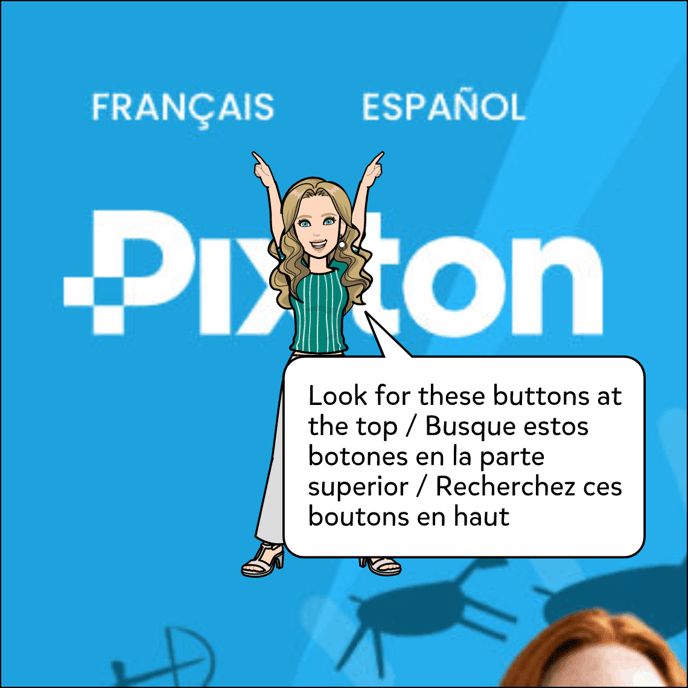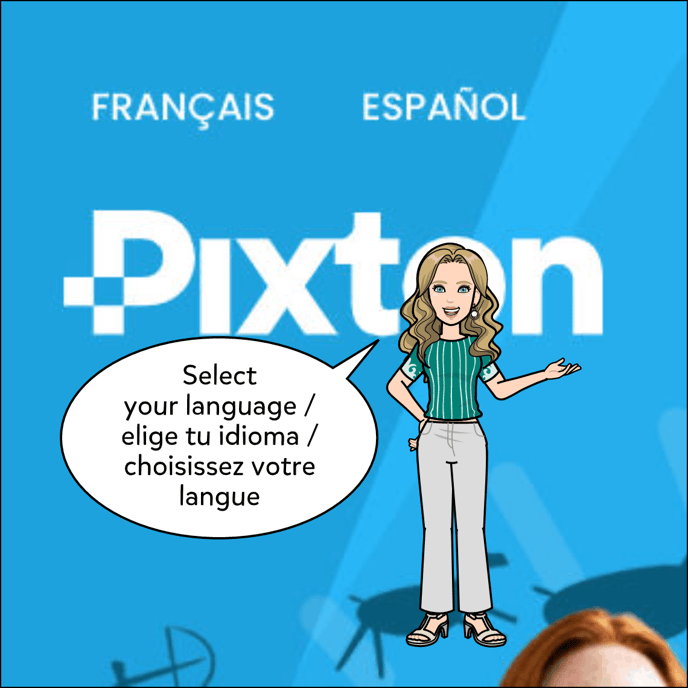 You can also access these with their direct links:
También puede acceder a estos con sus enlaces directos:
Vous pouvez également y accéder avec leurs liens directs: