Did you create the incorrect account type?
To change/switch your account type (between Educator, Solo, Business and Parent) follow these steps:
1. Click the settings icon
2. Click My Account
3. Click Choose Version
4. Select Version
5. Click Yes, Change It.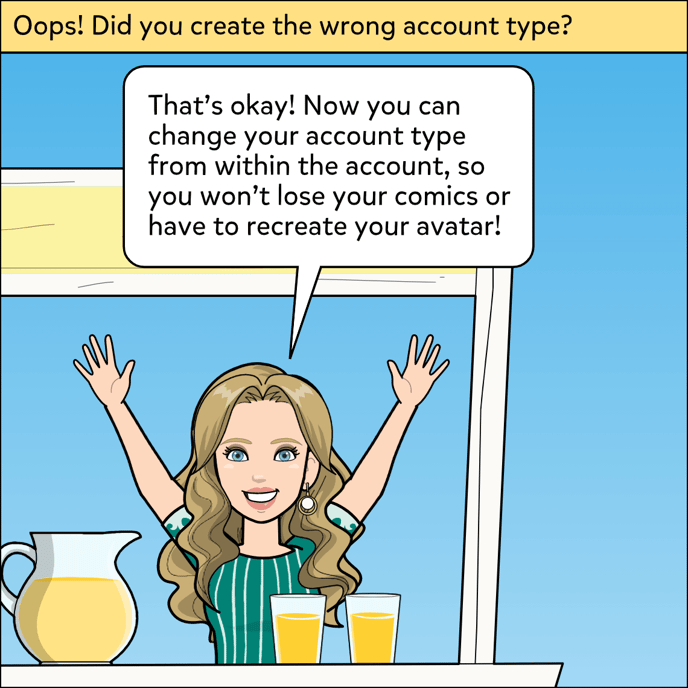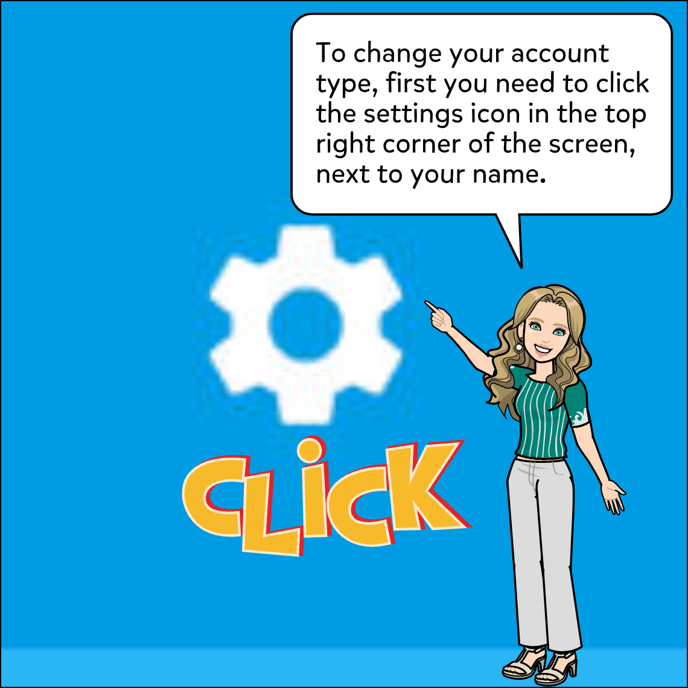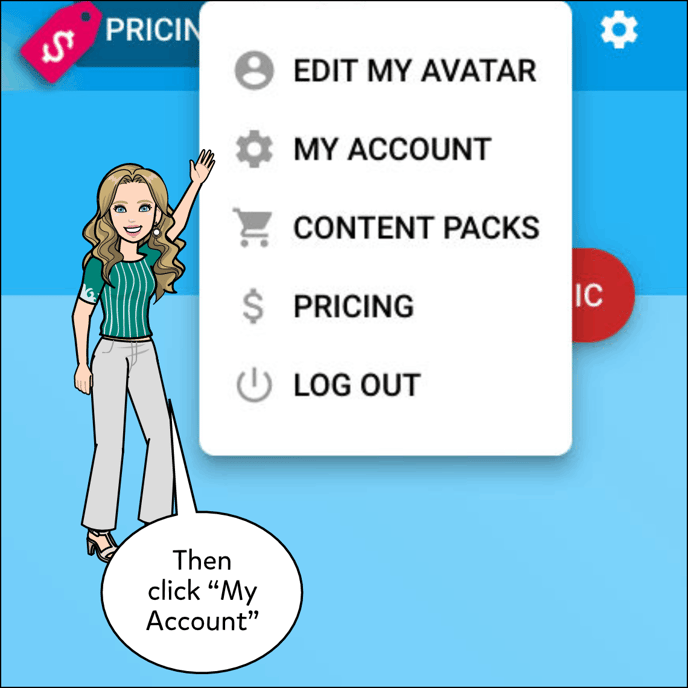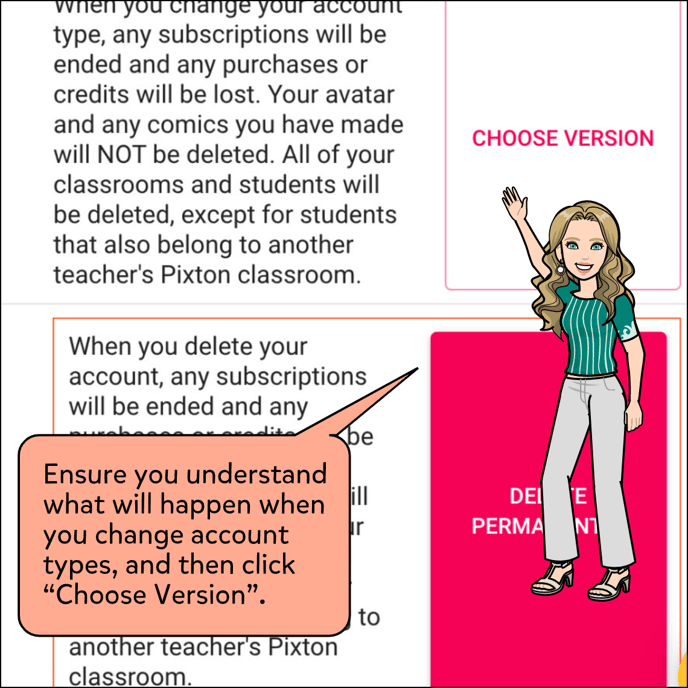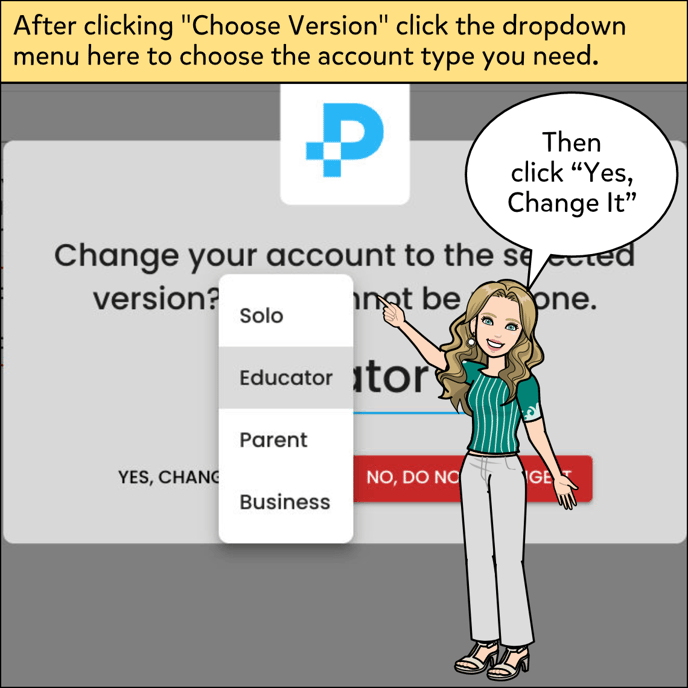 To switch from an educator account to a student account, follow the instructions in this article: Joining A Class With Your Email Address, that should automatically switch your account type to a student in the class you join.
To switch from a student account to an educator account, please send us an email at support@pixton.com